Selecting the Right Software for Growth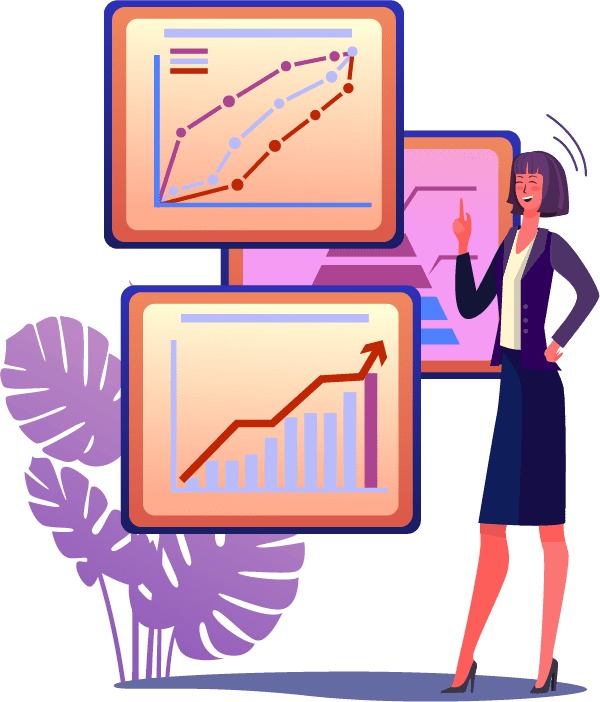 More and more companies are turning to SaaS products to help their sales teams operate efficiently, organize their CRM information, and manage all of their marketing.
Reliable sales software is crucial to have in place before your business really explodes, because you don't want any implementation or learning curve time to slow down your sales and marketing operations when customers are demanding your time the most.
There will be multiple considerations when evaluating which SaaS platform will work the best with your team, and by the end of this read we'll leave you with the most important considerations.

When considering new software, there are three main types:
Customer Relationship Management ("CRM")
Sales Enablement
Marketing Automation
Regardless of what you're in the market for, these will be the questions to ask yourself about the features you need to consider.
Features/Considerations
Cost: Figure out your budget for migrating to a new software, and then evaluate a couple different products that fall into that range. Many SaaS providers are offering Freemium products to stay competitive, and this is a great option to see how your team and processes jive with the interface and general click path of that software. Also, when you are just starting out, it might absolutely make sense to go for the Freemium play. Pro Tip: Make sure you understand the included features and how the pricing will change if you plan to utilize more of that platform's features down the line.
As your team and company's sales grow, decide on what the most valuable features are to you. You should break down features into three categories:
Non-negotiables
Nice to haves
Save for later
Let's take an example. You may discover a SaaS product that has all of your non-negotiables, but costs $5,000 more than your middle-road option. At this point, start factoring in the benefits that any extra up-front spending might get you. Are you going to end up spending more money down the road when you cannot live without that feature anymore, and have to buy it separately, or miss out on a packaged offer? Those are all valid questions to ask yourself and any other decision makers.

Integration: If your business has been operational for a while, your team may have some native systems in place, and you want your new purchase to work with them as smoothly as possible. After advocating for a budget, and getting the team on board to learn a new system, the last thing you need is excess frustration during the transition. Many SaaS providers know this and have built their systems to be integration friendly. Some common examples include:
HubSpot <> Salesforce integration

HubSpot's Salesforce integration is fairly seamless and allows for the two platforms to talk back and forth, so you're never missing any real time data that is updated in either platform. It's extremely customizable and is a great option for Sales and Marketing alignment.



ZoomInfo

This tool can integrate with a lot of widely used CRMs (HubSpot, Salesforce, SalesLoft to name a few) and ensures there is accurate contact information in your CRM.



HubSpot <> O365/GMail

Reps do not have the time to email a contact from their inbox, and then go into a CRM to add all the individual bits of information about that contact or company. This integration allows for a simple click to add any contact you're emailing into HubSpot, and if you want, will even add the email correspondence to that contact's record.



One or multiple systems— What does your business need? Are we looking to setup or replace all new software? Do you already love your Marketing platform but it doesn't have a sales counterpart? This is going to be a key player in your decision making, and possibly how much you spend.
If you're doing a lot of things manually right now, or using multiple freemium products, a feature-rich software that can be used as an all in one system might make the most sense. Your sales and marketing team can gain visibility into what's happening within the business as a whole, creating alignment, and can have cost benefits such as a one-time implementation fee. It also provides a clear understanding of what you're spending each month, because it's all in one place.
If you already have one or two systems that your team is not replacing, consider a solution that can integrate with everything you already have in place. If the software you already have in place is set up to grow with you for a while, and you have a tighter budget in the meantime, it's ok to buy one separate tool that can integrate. Just make sure you won't be making an investment only to have to change again in the near future.
Customization— Providers have realized how important it is for their users to make the platforms they're in every day work for them, not the other way around. Each SaaS provider has essentially architected a One-Size-Fits-All solution, that's available in many different colors. Meaning that you're all getting the same software – say HubSpot, for example. But there's so many different ways to make it work for thousands of different businesses. Think about the level of customization you need and research according to that. SaaS platforms are now built so that they can integrate with on-premise software with the help of developers, as well as just about any software you may already be using through open APIs. Before you make a selection, ensure the software you're evaluating has the customization you need.
Accessibility & Ease of Use — SaaS products allow their users to access their information from almost anywhere. This goes hand in hand with more common work scenarios – bouncing from the office, home, or while traveling for conferences or work trips. But with mobility becoming more and more common, laptops aren't necessarily enough anymore. Ask yourself all of the reasonable scenarios your team could need to access your new software tools. Some places could be an iPad at a trade show booth, or cell phone for reps who are on the road. Pro Tip: You'll want to demo any mobile apps of software you like to verify it actually works as advertised. If someone rolls out a mobile app just to have it, but it's barely usable, then it may not meet your specific needs.
Reporting— Out of all the tools offered by the different SaaS companies on the market, reporting capabilities might be the biggest range of options you have.
Some tools will let you get deep into customized reporting, like Salesforce which will let you pull from any data point in the system. A feature like this may be important to you if you have a lot of data and need to see the same data points multiple ways. Other systems may have nice features such as built-in notifications or can simply email you a dashboard of your sales reps activity every week. Reporting can be an expensive feature so if you are working with an external sales rep, make sure to voice the capabilities you need early on.
Moving to a new system is not a small task – there's a lot of work, thinking, and conversations that have to go into it. On the flip side, making this decision allows you to have way more visibility into how your business and teams are operating. A solid tech stack supports growth by automating pain points and allows for standardization so new team members can get familiar with your set up and processes quickly and efficiently.
If you want your company to grow, which, I'm sure everyone does, all of these benefits probably sound like a great idea. But the process can be a lot to take on when you already have a full-time job. Many companies opt into working with a consultant to help identify gaps in their business and make recommendations that will help the company make the right decision for them. Consultants have experience with customers across various industries and have a deeper understanding of the tools available on the market, making it easier to tailor suggestions for your company's needs.
Whether you approach your research with the help of a consultant or solo, the above points will help you ask yourself the right questions when searching for your next SaaS system.