Our Story
A love for helping businesses grow better
In 2018, after seeing the value that HubSpot and other technology platforms provided for companies they worked with, co-founders Andrew and Adam joined forces to start Process Pro where they could provide hands-on consulting services, enabling business owners and operators to grow bigger, better, and more efficiently.
Fast forward to today - our fully remote team of strategic, process-oriented HubSpot Pros has grown in size, yet our passion and dedication remain the same. We're ready to help take your business to the next level.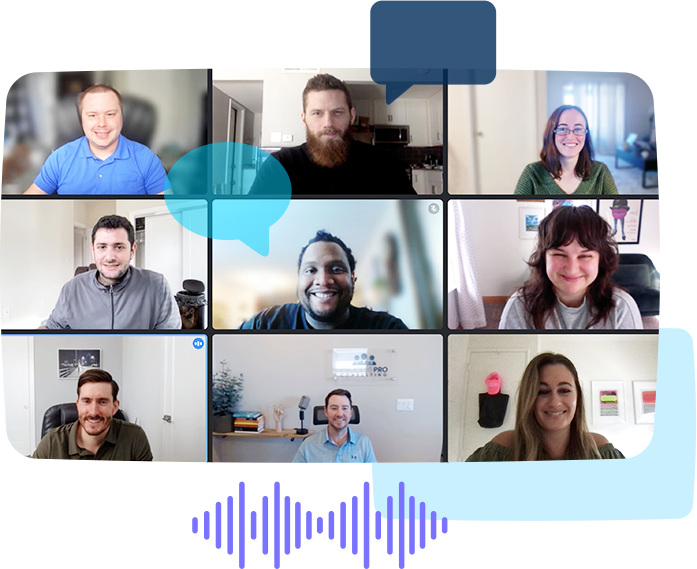 We're trusted by incredible companies who come to us to help raise their HubSpot bar.

Oh yeah, we're HubSpot Solutions Partners. We always have HubSpot on the brain.

Andrew Millet
Co-Founder, Principal Consultant
Career: Andrew began his career providing a range of services to Fortune 500 companies at Ernst & Young. Next, as an early employee and member of the executive team at a software startup, he helped accelerate the company from seed investment through multiple rounds of funding during his tenure.
Specialty: Through his work with hundreds of customers, Andrew has developed an intense dedication to optimizing the processes that help businesses and their passionate leaders succeed.
Fun Facts: Andrew lives in Austin, Texas, and enjoys spending time with family, friends, and his 13-year old pup. When he's not at work you can catch him running on the trail or checking out one of Austin's new restaurants.
Adam Sharrow
Co-Founder, Principal Consultant
Career: Adam began his career in process management consulting for Fortune 500 companies at KPMG. After identifying his passion for helping businesses grow he transitioned to a software startup working with growth-stage companies. After helping create a growth engine for one business he wants to help many businesses deploy a similar strategy to achieve their goals.
Specialty: Adam loves working with customers to create solutions in HubSpot. If you can articulate what you are trying to solve, Adam will start building a process map to help you simplify complex use cases into workplace art so everyone can understand the process and make required changes.
Fun Facts: Adam lives in Austin, Texas where you can find him playing golf (year-round) or at one of the many live music venues rocking out to some of his favorite bands.
Jenny-Kate Barkin
Senior Operations Manager
Career: Jenny-Kate is no stranger to wearing many hats. She began her career working in the television industry for daytime talk shows. She then went back to school to obtain her Master's Degree in Elementary Education, and after teaching kindergarten for a few years, she made the leap into start-up agency life.
Specialty: Over the last several years, through her process-oriented, client-savvy ways, she's helped teams accelerate growth and best optimize within creative and internal operations and production.
Fun Facts: Jenny-Kate lives in Hawaii, on the island of Oahu. Outside of work, she enjoys traveling, singing, soaking up the sun on the beach, kayaking in Kaneohe Bay, and hiking with her adventure pup, Lulu, and her husband, Elliot.
Jessica MacAndrews
RevOps Consultant
Career: Jessica has more than 9 years of experience combined in project and CRM management, marketing and sales operations management, and process improvement.
Specialty: Her passion lies in analyzing and mapping improvements that impact the bottom line and optimizing productivity while ensuring service quality. She enjoys collaborating with revenue operations teams to develop solutions across various functions. She has 3 years of experience with and carries 4 HubSpot certifications.
Fun Facts: In her free time, she enjoys spending time with her daughter, hiking, yoga, and watching Netflix.
Anmel Zambrano
RevOps Consultant
Career: Anmel started his professional career as a Full Stack Developer after studying Computer Science. He then worked for a few startups and helped turn them into solid, well-established agencies. Anmel is a pro with automation work and developing software and integrations on different platforms. He also has implemented and managed automation and tech stacks for more than twenty-five B2B SaaS and B2C companies.
Specialty: Anmel specializes in process analysis, mapping, creation, and optimization; Software automation; Problem-solving using technology; and Implementing well-structured solutions.
Fun Facts: Anmel loves to study music and play guitar. He is passionate about technology, music, and traveling.
Kristy Darnell
RevOps Consultant
Career:
Kristy has o
ver 4 years of previous experience at a SaaS startup as the sole architect of all post-sale processes, recurring/
subscription billing, and customer onboarding. In this role,
Kristy
also led Customer Success, building all back-end and front-end systems from the ground up.
Specialty:
Kristy's superpowers are process
creation, automation, and improvement, specifically around post-sale and recurring billing processes.
She's spot-on in helping customers reduce manual tasks while ensuring quality and efficiency.
Fun Facts:
Kristy lives
in Overland Park, Kansas.
For fun, Kristy and her husband enjoy going on rides (motorcycle and/or bicycle). She
has 4 kids and they like to be goofy and make each other laugh. Her 3-year-old German Shephard also keeps the family busy and they all love taking her out for a good game of 'go get the stick!'.
Sean Smith
Marketing Operations Consultant
Career: Sean loves music and so he became a band director after college. After several years of teaching in public schools, collecting advanced degrees, and teaching at the collegiate level, he also fell in love with marketing. In 2019, he took the leap and changed career paths. Since then he has worked in senior care, franchising, and with several agencies working on all aspects of marketing from emails to podcast development and CRM management.
Specialty: Sean loves nothing more than organizing and planning. Whether it's a vacation, a non-profit strategic plan, or the work he does every day in marketing, he makes sure everything is clear and accounted for so that no issues come up later on.
Fun Facts: Sean is currently on the back half of reading a biography of every US President. When he isn't reading, he trains for long-distance runs, plays with his Labradoodle, and enjoys the City of Chicago with his girlfriend. He serves as Vice President of the Naperville Area Humane Society, the entertainment chair of the Bucktown Community Organization, and plays in the Windy City Winds, a local community concert band.
Michael Pityk
Senior HubSpot Specialist
Career: Michael has been working in both internal and external (consulting) HubSpot revenue operations roles for the last fours years. Early in his career, he worked for the NHL's Philadelphia Flyers and Washington Capitals in the Public and Media Relations areas of their businesses.
Specialty: Michael is a HubSpot nerd and loves problem-solving and finding the best solutions for his customers.
Fun Facts: Michael lives in Tampa, Florida. Outside of work, he has a loving wife, two adorable kittens, and spends the majority of his free time working on and racing cars or watching ice hockey.
Cristóbal Parraguez
Senior HubSpot Specialist
Career: Cris previously worked at a SaaS company where he replaced a legacy CRM for HubSpot and managed all processes within the system which made him an expert using the app. He also has experience integrating systems through APIs and building Python scripts to reduce repetitive tasks.
Specialty: Cris is passionate about operational excellence and process improvement. He is always looking for improvement opportunities and loves when innovation and technology come together to produce a good solution. Cris is Six Sigma Green Belt certified (process improvement).
Fun Facts: Cris lives in Chile, a country with 2,000 volcanoes! He enjoys spending time at the gym, playing and watching soccer, hiking mountains, and playing poker with his friends. He is also a proud member of Beta Gamma Sigma International Business Honor Society.
Alejandro Amaya
HubSpot Specialist
Career: Alejandro started his career working as a Customer Support Agent for a large video game developer company. Soon after gaining experience, he began working with a marketing consulting agency where he was able to learn HubSpot capabilities and help the business grow. Alejandro worked with more than 12 B2B and B2C clients by managing their entire HubSpot operations on a daily basis, making sure that they were set up for success at all times.
Specialty: Alejandro specializes in Sales and Marketing processes and implementations using HubSpot's tools and automation. He likes to be challenged with complex issues to solve inside HubSpot and always thinks of the best possible solution for his customers.
Fun Facts: During his time off from work Alejandro likes to study, listen to music, and practice playing his electric guitar. He's also very passionate about video games, technology, and traveling.
Elizabeth Entrekin
HubSpot Specialist
Career: Elizabeth graduated with a Master of Science in Marketing from The McCombs School of Business at The University of Texas at Austin, where she focused on data analysis and visualization, digital marketing, and product & brand strategy.
Specialty: Elizabeth is passionate about problem-solving and is excited to apply her advanced learning in marketing to address clients' needs.
Fun Facts: Elizabeth lives in Austin, TX, and loves to explore the Austin food scene. She enjoys reading mystery novels, collecting vinyl records, and cooking for friends and family.
Sonja Sells
Executive Assistant
Career: Sonja began her career as a Respiratory Therapist specializing in the NICU. She then took a leap of faith and began working from home full-time providing Administrative and Operational Support to start-ups and small businesses. She fell in love with the start-up life and never looked back.
Specialty: Sonja is gifted in administration and operations. Over the last several years, she has obtained several certifications to help start-ups and small business owners create strategic frameworks for their internal business operations.
Fun Facts: Sonja is a published Author and Certified Life Purpose Coach who loves empowering others to reach their maximum potential. She lives in Texas with the love of her life, Wallace. Outside of work, she enjoys taking road trips, hosting gatherings, and enjoying the relaxing country life.
Join Our Team
Looking for your next opportunity?
We may be small, but we're mighty! We're always looking for motivated, process-oriented individuals who love analytical problem-solving, uphold an always learning and growing mindset, enjoy team collaboration, and value resilience and kindness.
We Can Do It
We are resilient, always learning and growing from every experience.
Kindness
Be nice, we uphold the biggest golden rule - woven into all team & customer interactions.
Motivation
Challenges welcome! We value using our passions to work hard for our customers and each other (staying motivated through obstacles we may face).
Honesty
Mistakes happen. That's why we put an emphasis on being upfront with our customers and teammates.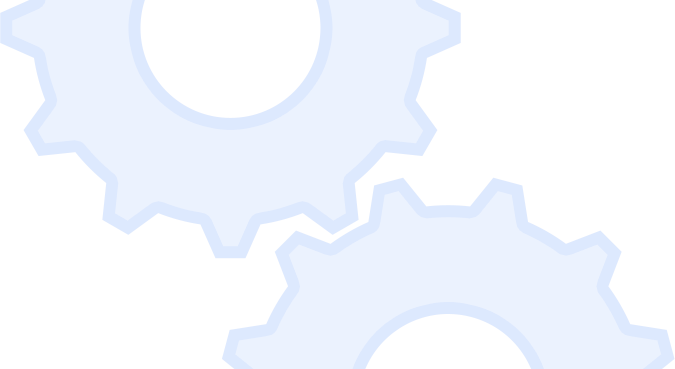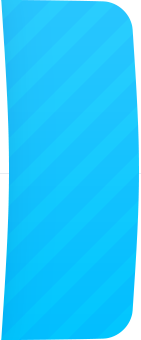 Lean on the Pros
Let's solve your problems. Book a consultation so we can learn more about where you are in your HubSpot journey and get you started on a success plan.